Learning Guide
Medix College of Healthcare – A division of The Career College Group - Scarborough
About Medix College of Healthcare – A division of The Career College Group - Scarborough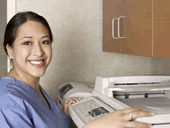 For over 35 years Medix School has been providing industry leading Health Care career training for those looking to become medical professionals.
Medix has expanded to 6 career college locations in the Greater Toronto & southern Ontario areas, each of them featuring state of the art facilities, Medix is the clear choice for those looking to change their life today.
Contact a Medix School campus nearest you today to learn more about these exciting programs that will kickstart the career you've always dreamed of having!
In addition, Medix also provides online diploma programs to aid you in your quest to have the career you've always wanted.
Please have a look at Medix School Online today to find out about E-Learning, and Train in Health Care Anywhere!
Medix College of Healthcare – A division of The Career College Group - Scarborough:
2130 Lawrence Ave. E. Ste. 205, Scarborough, M1R 3A6
Programs Offered at Medix College of Healthcare – A division of The Career College Group - Scarborough:


Beauty / Massage
Education
Health Sciences
Healthcare
Sport Sciences and Fitness
Medix College of Healthcare – A division of The Career College Group - Scarborough Advantages:


Hand-on curriculum ensures students are trained for career success
Distance Education programs available to accommodate your lifestyle
Multiple southern Ontario locations